Environmental Conservation
First Nations are leading conservation and research initiatives in the Great Bear Rainforest and Haida Gwaii to protect and sustain the ecological integrity of the region.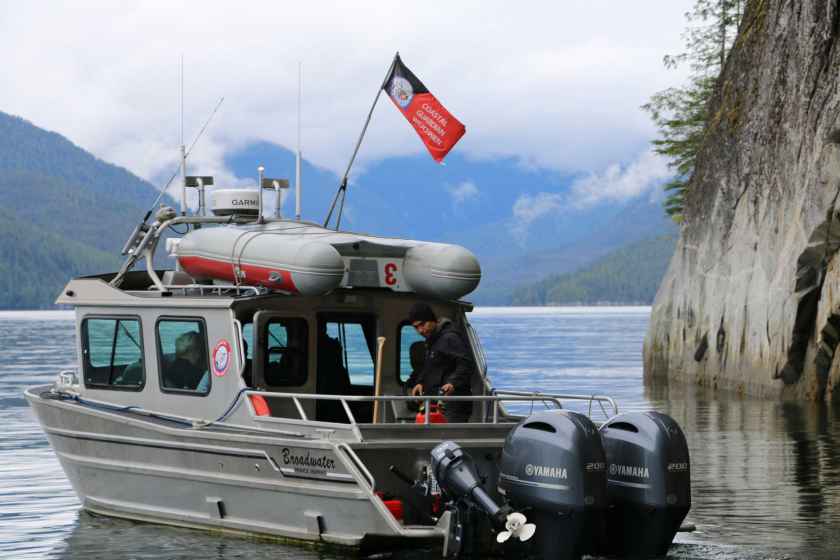 Coastal Guardian Watchmen programs monitor the land and sea, conduct field research, and lead habitat restoration projects across the coast. Photo by Meaghan Hume
The Great Bear Rainforest and Haida Gwaii regions of British Columbia encompass the largest intact coastal temperate rainforest remaining in the world. First Nations have sustainably managed the abundant resources and ecosystems of this unique region for thousands of years.
Today, First Nations continue to lead conservation efforts in the region by combining traditional stewardship practices with modern science and regional monitoring that protects and restores ecological integrity across the coast. First Nation initiatives are resulting in robust research, habitat protection and restoration, and monitoring of key species and resources. These programs help to protect First Nations' values and traditions, ensuring that resources and natural surroundings are sustained for future generations.
Environmental Conservation Outcomes