Who We Are
Coast Funds supports First Nations in achieving their goals for sustainable economic development and conservation management in the Great Bear Rainforest and Haida Gwaii.
Coast Funds' team works closely with First Nations, oversees the funds' financial performance, liaises with funders, and leads organizational initiatives.
Coast Funds' Board of Directors is responsible for governance of the conservation and economic development funds, reporting to the Members.
The Board has specific obligations set out in the governing documents of the organization, in particular, the Conservation and Investments Incentives Agreement (CIIA). Under that agreement, the Board must:
Publish an annual Strategic Plan spanning a three-year cycle;
Ensure compliance with the requirements of CIIA; and
Review and make decisions on whether to approve funding applications.
The Board carefully considers economic and environmental factors when approving funds for investment into projects and programs. The Board also ensures compliance with governance policies and ensures that new Directors meet the requirements of a competency matrix.
Huux̱ (Percy Crosby)
Chair
For the past 25 years, Percy has worked as a liaison between the Council of the Haida Nation (CHN), the Province, and the forestry industry in various roles. In this position, he has acted as Chair and Committee Member on the Executive, Heritage and Natural Resources, Cultural Wood, Protected Areas, and HaiCo Recommendations Committees. He also represents the Haida Nation on the Haida Gwaii Management Council, has held an executive position on the boards of Gwaii Trust and Gwaii Forest Charitable Trust, and is presently the Chair of Haida Gwaii Community Futures. He also has 20 years of experience in administration with an extensive background in forestry. He presently works for the BC Ministry of Forests, Lands, Natural Resource Operations and Rural Development (FLRNORD) as a First Nations Liaison. As a Haida citizen, Percy is personally committed to and passionate about achieving both the mandate of the CHN and the FLRNORD in a positive and productive way. He is responsible for developing the first co-managed cultural wood access program and presently acts as the coordinator and board member for the Haida Gwaii Cultural Wood Advisory Board, representing the Province. He also has experience working as a liaison for Island Timberlands. Through this experience he has worked with and for the logging industry. In all positions, he has used his knowledge of Haida law and cultural values, Haida Gwaii geography and history, and provincial laws and practices.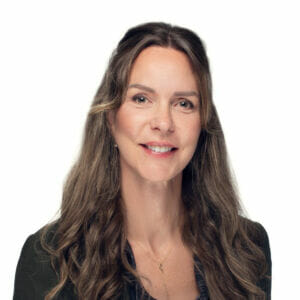 Sage Berryman
Sage is the Chief Operating Officer of the Ralmax Group of Companies. Prior to this Sage founded a number of companies with the intent to bring impact-based businesses into the areas that needed them the most. Before becoming an entrepreneur she was the West Coast General Manager and Senior Managing Director with a global management consulting company called FTI Consulting working in San Francisco. Through her career she has worked with a number of high growth companies where she led multiple successful business/strategic planning initiatives, private and public financings, and sales and marketing programs. Sage holds an M.B.A. in international business from Queen's University. She serves on three corporate boards and is an active mentor and advisor for numerous entrepreneurs and their businesses.
Garth Davis
Garth is the CEO of New Market Funds and has spent more than 20 years in capital deployment. He has leadership experience in impact investing (Vancity Community Capital), private equity (Turtle Creek and Scotia Merchant Capital), and corporate and leveraged finance (Scotia Capital). He has a Master of Arts in International Economics from the Paul H. Nitze School for Advanced International Studies, Johns Hopkins University, a Master of Science from the London School of Economics and Political Science, and a Bachelor of Arts from Simon Fraser University.
Darcy Dobell
Darcy has over 20 years' experience in policy, strategic planning, and communications in public and non-profit sectors. As VP, Conservation and Pacific at WWF-Canada, she led conservation programs in BC and across Canada. She also served for a number of years as a director and co-Chair of the Clayoquot Biosphere Trust, and was the founding Chair of the Raincoast Education Society. Through her consulting company, Darcy currently works with First Nations, government agencies, businesses, and NGOs to advance sustainability initiatives.
Wally Eamer
Wally was born and raised on Vancouver Island, and lives in Metchosin. He has a Bachelor of Arts from the University of BC and Master of Business Administration from Harvard. He worked for over twenty years in the provincial government, including Ministry of Environment and BC Parks. In the Central Coast process from 2002, he was the provincial Table representative, provincial negotiator with First Nations in 2004 and 2005, and since 2006 has worked on ecosystem-based management implementation with the Nanwakolas Council. In 2008, he was ordained as a deacon in the Anglican church.
Christina Gray
Christina Gray is a Ts'msyen citizen from Lax Kw'alaams in northern British Columbia as well as Dene from Treaty 8 territory in the Northwest Territories. Ms. Gray is an Associate at JFK Law Corporation where she practices in Aboriginal law. She was called to the bar in British Columbia in 2016 and Ontario in 2015. She is also currently completing her Masters of Law at the University of Victoria Faculty of Law. She is a graduate of the University of British Columbia and has both a Juris Doctor and Bachelor of Arts (Art History) degree. Her legal experience includes articling at Aboriginal Legal Services in Toronto, working as legal counsel at the Human Rights Legal Support Centre, and a Senior Research Associate at the Centre for International Governance and Innovation in Waterloo, Ontario. Ms. Gray is also a current Yellowhead Institute Research Fellow, which is a First Nations-led think tank rooted in community networks and committed to Indigenous self-determination. Previously, Ms. Gray has volunteered her time in the capacity of director with the Indigenous Bar Association, Reach Up, and the Law Union of Ontario. Follow Ms. Gray on Twitter at @STINA_GRAY.
Ts'xwiixw (Megan Moody)
Megan was introduced to fishing and salmon at a young age as she fished on a commercial gillnetter with her father on the Central Coast and worked as an intern for many summers at the local fish hatchery. She started working for her community as the Nuxalk Fisheries Manager in 2001 after completing her undergraduate degree (Biology) at the University of Victoria. In 2008 she began working more broadly with First Nations communities as a Biologist for the Central Coast Indigenous Resource Alliance (CCIRA) after finishing a Master of Science degree at the University of British Columbia's Fisheries Center. From 2013-2017 she returned home to Bella Coola to work for her community, the Nuxalk Nation, as their Stewardship Director. After relocating to Masset in late 2017, she continues to play a role with her Nation, as a technical advisor for their Stewardship Office. Currently she also works with Coastal First Nations – Great Bear Initiative, as a manager of their Stewardship Director's Committee. This committee works collectively to implement community land and marine plans in the Great Bear Rainforest. In an elected leadership capacity, Megan was an elected Councillor of the Nuxalk Chief and Council (2013 – 2017). And also, has served two terms as the Central Coast delegate for the First Nations Fisheries Council (2012-2014) and (2017-present).
Chris Trumpy
Chris has more than 30 years of experience in public service. He holds a Bachelor of Commerce degree and a Certified General Accountant designation and while working for the provincial government was Deputy Minister of the Ministries of Finance and Corporate Relations; Provincial Revenue; Sustainable Resource Management, and Environment. He has also been Secretary to the Treasury Board. He currently sits on the boards of Puget Sound Energy, Coast Capital Savings Credit Union and Pacific Sport Victoria.
Ḵii'iljuus (Barbara Wilson)
Barbara J. Wilson, is an elected representative of the Council of the Haida Nation. She has been involved with many boards both on Haida Gwaii and in other areas. Barbara has experience as the Chair and a member for the Legal Aid Society for approximately 30 years. Barbara has worked to develop a training program for the Guardian Watchmen programs of the coast. She represented the United Church of Canada as an Official Observer at COP21, Paris in 2015. For many years she has been part of the Advisory group and the Chair of Indigenous Justice and Residential Schools. In her community, Barbara is a mother, grandmother, aunt, sister and friend to many. She has taught/lectured for NorthWest Community College, Simon Fraser University, University of BC, University of Victoria and attended conferences internationally and across Canada. Barbara has been a keynote speaker, cultural adviser, liaison between government, unions executive, photographer, cinematographer. She has completed her Masters of Arts in Education through Simon Fraser University. Her passions are her family, homeland – Haida Gwaii, and leaving the world a better place through education.
Coast Funds is a globally recognized model of permanent conservation financing that invests to strengthen the well-being of First Nations.
In recent years, conservation practices have increasingly adopted business-based approaches. Among these is the use of project-finance techniques to mobilize the resources, institutional commitments, and other conditions needed for successful long-term conservation.
The fundraising and negotiations that resulted in the creation of Coast Funds are globally recognized as an example of Project Finance for Permanence (PFP). The aim of PFP is to help establish the conditions required to secure the ecological, financial, organizational, political, and social sustainability of globally important places. The PFP process often takes many years and a high-level of collaboration between disparate partners, but provides a durable foundation for long-term landscape-level conservation success.
The efforts to establish Coast Funds introduced full-cost fundraising and a single financial closing to the PFP model. The project also took a comprehensive view of stakeholder support and organized efforts from each party. For example, Tides Canada led the key stages of the PFP process, including the financial closing and fundraising in Canada, while The Nature Conservancy led the private fundraising effort in the United States.  These are examples of the many important roles played by different parties, including First Nations, NGOs, funders, and industry groups. The involvement of such a wide range of stakeholders is an important feature of the establishment of Coast Funds.
More information on the history of the strategic land use plan agreements, collaboration between stakeholders, and the creation of Coast Funds is available on the History of the Great Bear Rainforest page.
Project Finance for Permanence Resources
Linden Trust, Moore Foundation, and Redstone Strategy Group:
Lessons from Landscape-scale Conservation Deals, 2011
Assessments of three landscape-scale conservation deals, 2011
Stanford Social Innovation Review:
"A Big Deal for Conservation", 2012
World Wildlife Fund:
Project Finance for Permanence: Key Outcomes and Lessons Learned, 2015
Funders
Initially capitalized with $118 million provided by six private foundations, the Province of British Columbia, and the Government of Canada, Coast Funds is comprised of two separate organizations.
The Nature Conservancy is the leading conservation organization working around the world to protect ecologically important lands and waters for nature and people.
The William and Flora Hewlett Foundation helps people build measurably better lives. The Foundation concentrates its resources on programs in education, environment, global development, and philanthropy.
The Gordon and Betty Moore Foundation fosters path-breaking scientific discovery, environmental conservation, patient care improvements and preservation of the special character of the Bay Area.
For more than 50 years, the David and Lucile Packard Foundation has worked with partners around the world to improve the lives of children, families, and communities—and to restore and protect our planet.
The Rockefeller Brothers Fund advances social change that contributes to a more just, sustainable, and peaceful world.
MakeWay helps Canadians secure a healthy environment in ways that promote social equity and economic prosperity.
The federal government of Canada.
The provincial government of British Columbia.
Members
Coast Funds' Members (defined in the Conservation Investments and Incentives Agreement – see Our Mandate) represent the interests of the original funders and the eligible First Nations communities.
The Members convene once a year at an annual general meeting of the Foundation and Society.
Dallas Smith
President, Nanwakolas Council Society
K̓áwáziɫ Marilyn Slett
President, Coastal First Nations (Great Bear Initiative Society)
Ross McMillan
Member on behalf of Private Funders
Jenny Brown
Director of Conservation Programs, Nature United (formerly TNC Canada)
Jennifer Melles
Assistant Deputy Minister, Ministry of Indigenous Relations & Reconciliation
Craig Sutherland
Assistant Deputy Minister, Coast Area, Ministry of Forests, Lands, Natural Resource Operations & Rural Development
David Parnell
Prince Rupert Regional Representative, Haida Nation (non-voting)
Robert Grodecki
Executive Director, North Coast Skeena First Nations Stewardship Society (non-voting)